Incense Sticks / Agarbathies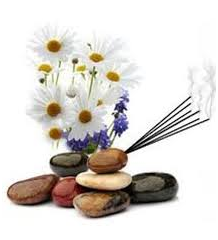 Since ancient period, Incense has been burnt during worship and festivals, for the ambience to attain solace and spirituality. Our Incense fragrances create a very pleasing Aura, which are long lasting and diffusive.
In modern time it has become a tool to create a happening mood, an aura to relax or enhance your spirit and have become an essential part in our daily life. Smell is linked to wellbeing and a great smelling fragrance provides a soothing experience.
Be it light and breezy, floral / fruity, rich and Oriental, fancy, Warm and woody, Earthy aromas.... Multiflora, creates wide range of Premium and Economy range of fragrances for Agarbathies / Incense Sticks and Dhoops. Many of our fragrances are widely appreciated by our customers for their unique quality.
Our range of fragrances suitable for Agarbathies :
Listed
Dragon
Cherish
Dhoom
N-Joy
Golden Champa X
Florient
Dee Vaa
Chandra Mallika
Divine Sandal
Non – listed Product Range
Rain Drops
Sunshine
Rainbow
Balsam King
Kailash Dhoop
Ventoxy
Cozy
Oriental Flower
New Scent
Red Hot
Ketaki
Royal Palace
Kewda Flower
Donna Paula
EXPERIENCE THE MAGIC…..
Contact Us
Suite No. 02/04, 1st Floor,
Devkaran Mansion No. 1,
79, Princess Street,
Mumbai 400 002
Phone no : +91 - 022 - 22055181
Fax No. : + 91 - 022 - 22081328
Mobile : + 91 7738554440
Email : mflora@multiflora.in