Fine Fragrances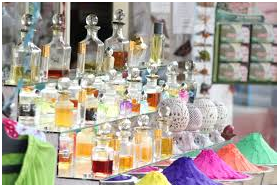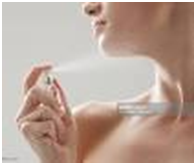 Our speciality is Fine fragrances / Premium Fragrance Oils. Mesmerise your soul and arouse your senses with our alluring collection of Feminine, Masculine and Unisex, Fragrance oils. Scents provide great smelling experience, evoke memories and emotions and bring pleasure to everyday life.
Using Fragrances make you feel beautiful, enhance your personality and quality of life. So experience the Magic…. with our exotic range of fragrances, which are widely appreciated by our customers for their premium quality.
Multiflora creates Fragrances which can be used in everyday life in some or other form and makes you feel good at a Price which is affordable for all.
We offer fragrance oils for customer's products including Eau de Parfum, Eau de Toilette, Body splash and Body Sprays. They can be used in variety of Products and applications. In fact fragrance concentrates / Fragrance Oils create unlimited possibilities of usage in day to day life.
Kindly contact us for your requirements of top class Fine Fragrances, if you are planning to launch your own great smelling spray / Eue de Parfum.
Fine Fragrance application:
Men's Fragrances
Women's Fragrances
Unisex Fragrances
Deo's
MULTIFLORA'S TOP SELLERS (LISTED)
DEEVAA
LAVENDER MUSK
N-JOY
WHITE IRIS
CABOON
COLD WAVE
ETERNAL HEAVEN
EVADE
GOLD SANDAL
ICECUBE
MYSORE SANDAL - 225
PARFUM VENOM
ROMANTIC MOOD
TEA ROSE SUPER
WHITE MUSK SUPER
Multiflora, also has unlisted range of Fine Fragrances…
Contact Us
Suite No. 02/04, 1st Floor,
Devkaran Mansion No. 1,
79, Princess Street,
Mumbai 400 002
Phone no : +91 - 022 - 22055181
Fax No. : + 91 - 022 - 22081328
Mobile : + 91 7738554440
Email : mflora@multiflora.in