Our forthcoming New Launches of fine Fragrance Oils
CRYSTAL OOD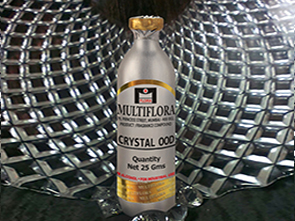 We all know that Oudh is a very mysterious and complex fragrance with facets of Woody, Musky, Ambery and even hidden floral notes.
Our Crystal Ood is a Oudh fragrance with Oudh and floral notes. It is long lasting and diffusive and very unusual fragrance.
Forest Oudh
As the name suggests, our Forest Oudh, has a very sublime odour, reminding of the fragrance of Oudh in a forest.

The attraction, of Oudh fragrance remains for ages. Multiflora has created, a charming and alluring fragrance of Forest Oudh, for all, at prices, that are affordable.

So please try, our Forest Oudh, and enjoy it's great fragrance.
NAWAB OUDH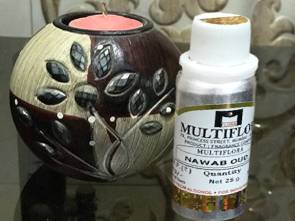 The natural OUD oil/ Agarwood oil/ Gaharu resin, is used by kings, royalty, and very wealthy people.

The fragrance of Gaharu/ OUD/ Agarwood, is not only very pleasing, Mysterious, exotic, and sensual, it also induces tranquillity and spiritual healing. The very high price of the natural product, makes it usable for Nawabs, Kings, Royalty and very wealthy people.

Multiflora has now created NAWAB OUD, A scent, that has a odour reminding of the very precious fragrance of Agarwood/ OUD/ Gaharu, that can be used and enjoyed by everyone.
Super Majmua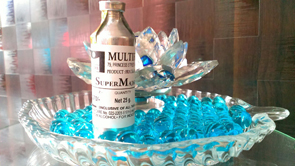 MAJMUA fragrance is one of the popular Arabic Fragrances. Multiflora's SuperMajmua, is a traditional yet modern version of Majmua fragrance. It is Oriental, Woody, Musky fragrance, with natural essential oils. SuperMajmua, is a non-alcoholic fragrance oil, which is very pleasant and long lasting.
Sweet Mukhallat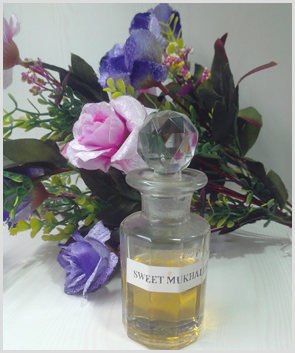 As the name suggest, Sweet Mukhallat is a sweet, but floral, with a very diffusive And long lasting fragrance. It is also woody, simple and a very likeable fragrance.

Sutable for Arabic fragrance types, it is also Oriental but also very Sophisticated. It is 100%, perfume oil.







ICEOUDH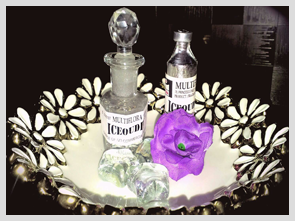 ICEOUDH, as the name suggests, is a no doubt , a very complex OUDH type fragrance, but it also brings out , some aspects of Oudh fragrance, which are cooling, soothing in nature. ICEOUDH , though smelling like OUDH, brings out the hidden dried fruit and floral aspects of Oudh fragrance .

The very complexity, of OUDH fragrance , makes ,ICEOUDH fragrance , very desirable and a new OUDH odour, which we recommend , a must try, for all OUDH lovers.
HAPPY LIFE Classic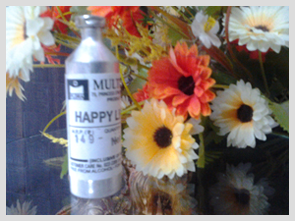 A very warm, Unique and sensual fragrance with soft, creamy and Zesty Citrus top notes and a beautiful Aromatic Oriental blend.

And just like its name, makes life happy and exhilarating.

Z – ROSE :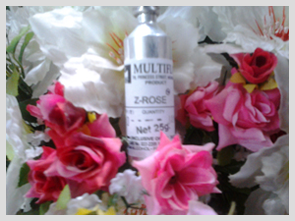 A very bright sparkling Rose Fragrance.

A modern Rose with old world charm with fragrance of fresh Rose Petals, very long lasting with a hint of honey and delicate peppery green odour.

It's new, at the same time quite familiar. Reminding of the scent of powder, dusted on skin. Fresh, floral, powdery, clean and beautiful.

Z – ROSE is a Rose of great beauty.